Essential medical management
Football and health are a top priority for the FFF, and we rely on the work of the Medical Department to highlight the benefits of the sport and act on injury prevention. The FFF's Medical Department also supports all French national teams. The Centre Médical Sportif de Clairefontaine, equipped with the latest technologies, is part of a high-calibre network labelled "FIFA Medical Centres of Excellence". It treats professional or elite footballers and athletes from other disciplines to rehabilitate them after an injury.
Key figures
42
Doctors and physiotherapists monitoring the French Teams.
1,080
Number of training days per year for doctors and physiotherapists in IUD P. Rochcongar.
3,000
Consultations per year at the Clairefontaine Medical Centre.
75,000
People trained in first aid.
The benefits of soccer
Our actions
Training and awareness campaigns
The FFF's medical department promotes the health benefits of playing football, while also raising awareness among those involved in the sport, about life-saving gestures, child protection and medical and psychological support. Injury prevention specifically focuses on injuries in amateur football, addictive practices and concussions. The Medical Department carries out scientific studies and makes recommendations. It oversees all sports medicine doctors in football and participates in the fight against doping in sport, alongside public bodies and authorities. The Medical Directorate oversees the development of sport participation with ministries and provides medical support to the LFA in leisure football.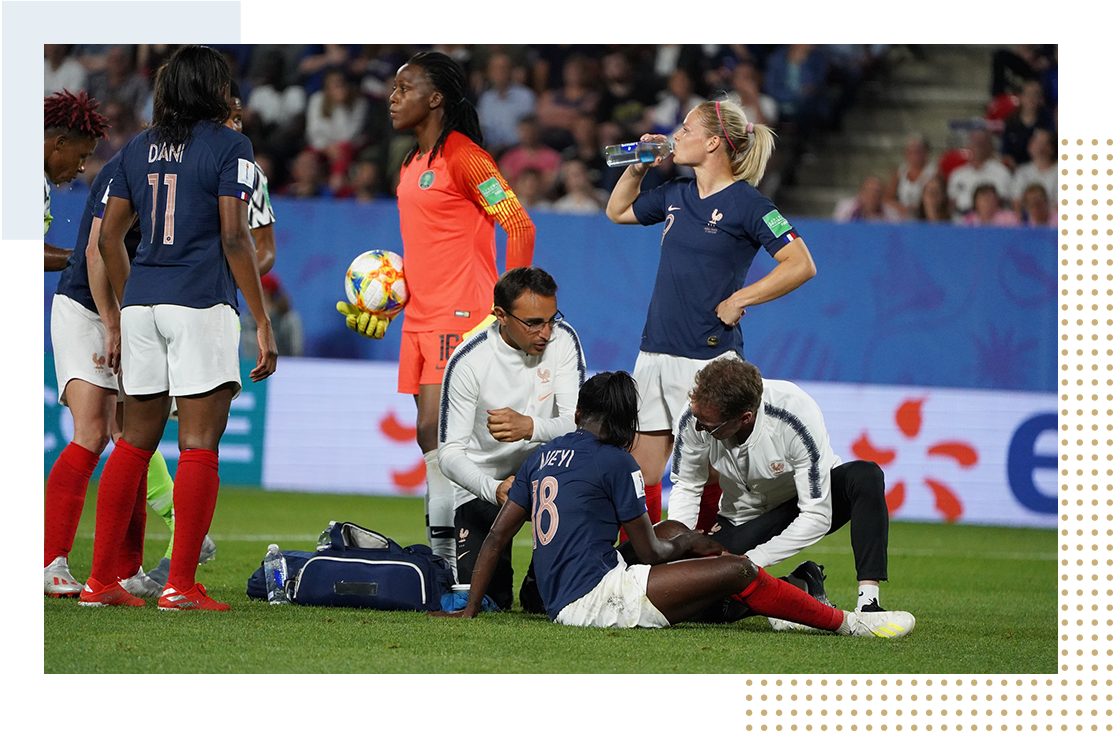 Optimal monitoring at the elite level
The FFF's medical team rigorously monitors the health of its 18 national teams, elite athletes, professional players and referees. They also oversee injury prevention operations at the 24 Pôles Espoirs and take an active part in national and international anti-doping actions.
Dedicated training courses and publications
The FFF is dedicated to the continuing education of federal and professional club physicians. It created an inter-university diploma (IUD) dedicated to football medicine. It regularly organises a reputable medical congress. The FFF is a regular speaker for the UEFA and provides training courses abroad. It publishes the "Médifoot" magazine and provides advice and information on the FFF and Clairefontaine Medical Centre website.
Our advice to athletes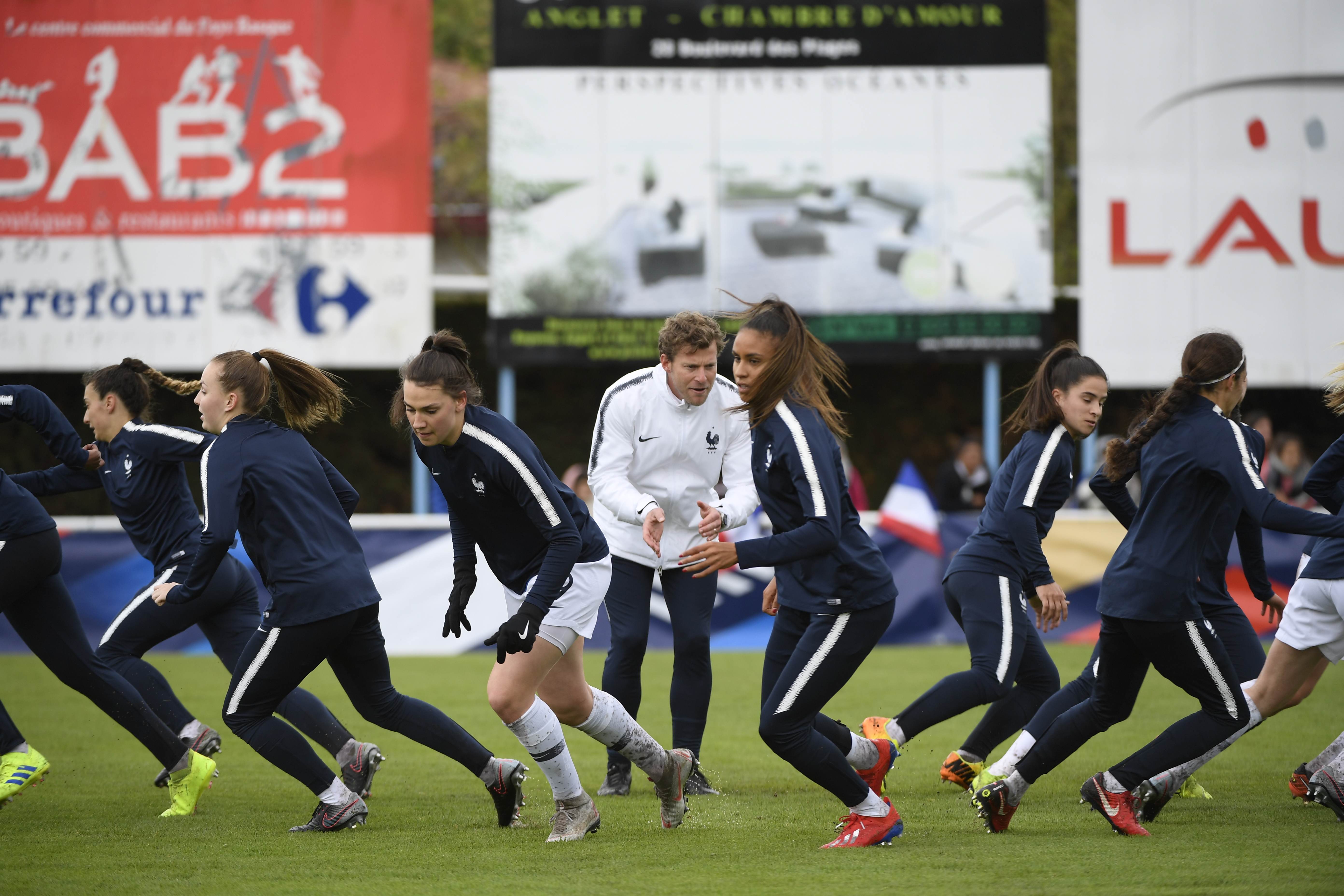 A state-of-the-art medical centre
The Clairefontaine Medical Centre is one of the few centres in the world to be labelled "Medical Centre of Excellence" by FIFA. It houses a rehabilitation centre for post-traumatic care, an assessment centre for individual assessments and a research and training centre that prepares the elite of sports medicine. Its state-of-the-art facilities and highly qualified medical staff enable elite athletes to return to the field quickly.
Football injuries